JAMA stands for Jesus Awakening Movement for America/All Nations and is a prayer and awakening movement based on 2 Chronicles 7:14, "if My people who are called by my name humble themselves, and pray and seek my face and turn from their wicked ways, then I will hear from heaven and will forgive their sin and heal their land."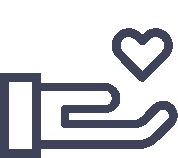 JAMA is solely operated by the generous donations of churches and individuals. Partner with us in "RISE & BUILD!" for JAMA ministries, GLDI & the College! Your donations are tax-deductible. Thank you for partnering with us. We thank God for you.
We are excited to reconnect with former JAMA conference & event attendees! Please fill in your information below so we can include you in events and updates regarding JAMA!